Chinese building materials trade event, new materials and new technology, the sixth session of the China international construction project, new technology and new equipment exhibition and Chinese international architectural industrialization and assembling building exhibition (referred to as: ConstrucTech building four new) in March 2018 15-17 in Beijing, Chinese International Exhibition Center (Old State Fair) held by again. Years of development, now has become the new ConstrucTech building four north area scale and influence of both comprehensive building materials industry trade event, new technology to build the exhibition for many enterprises in building materials field and the promotion of new products, new equipment, the annual "debut" platform.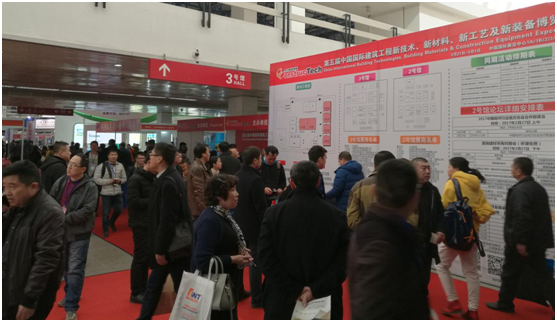 It is reported that the construction of four new fair overall scale is expanded by nearly 20% last year, will bring together more than 500 representative exhibitors, more than 170 Associated Media, and held nearly 10 industry summit, the same period in the forum, matchmaking and on-site construction demonstration activities, will be expected to attract more than 8 people audience, once again become the building materials the industry open event. It is understood that the exhibition preparatory work has been completed, many industry well-known exhibitors are ready for the upcoming debut of the latest products, technologies and solutions, everything is ready, urgent!
A number of exhibitions, the museum area Unicom industry!
2018 ConstrucTech sixth Chinese international building four new exhibition will set up a number of different themes of the exhibition and exhibition, including floor exhibition, elastic materials and sports venues exhibition, exhibition building templates and scaffolding, industrialization and assembling building exhibition, dry mortar, fresh air system and air purification, building insulation, waterproof building exhibition ten, the theme of the building of architectural coatings exhibition and other categories, will attract many dealers, building materials industry agents, procurement, construction and decoration companies, construction units, designers, architects, builders, real estate developers, property owners, purchaser, international trader, is expected to more than 80000 people professional audiences the exhibition participants, and build the whole industry chain building a one-stop sourcing platform, achieved fruitful trade promotion effect.
Multi - field forum activities, boosting economic and trade exchange industry upgrade!
ConstrucTech 2018 building four new conference will be held during the games industry forum and trade procurement docking activities, including: the development of Chinese formwork and scaffold industry summit, the 2018 Summit Series China mortar week, China floor construction technology and project management forum, site construction demonstration, Chinese floor week series of activities, passive low energy architecture technology and application "the fourth session of the forum, the design of superior air system case contest will start 2018 Chinese air purification industry innovation technology development forum, ConstrucTech architects designers dialogue nearly 10 events.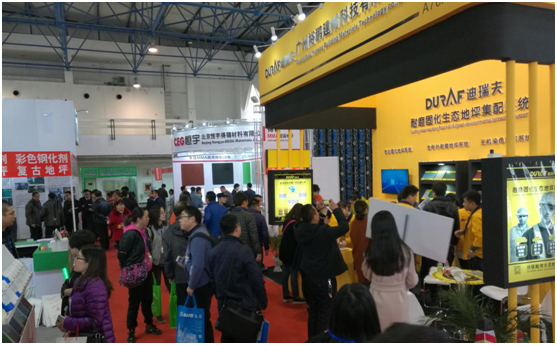 At that time, academicians and experts representatives, government agencies, large coffee industry, brand building materials business representatives, the owners representative, real estate developers purchasing representative, distribution channels, building designers, construction enterprise executives and other guests will come together to discuss the latest developments in the various segments of the topic content, in-depth analysis of the construction of industrialization the era of cutting-edge technology and innovative applications, build effective procurement docking platform, vigorously promote economic and trade exchanges and building materials industry and industrial development.
In March 2018 15-17, let us meet in Beijing - China International Exhibition Center (Old State Fair), into the ConstrucTech 2018 building four new fair, witnessed the development of a new era of building materials in the field of Chinese!
.......................................................................................................................................................................................................................................